​​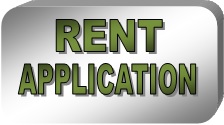 Property Management on Your Side!

 

When we say NO, we Mean NO!

No Worries

No Hassles

No Excuses

No Kidding!
Realty Group Specialists LLC is a full service Real Estate Company.  Our Property Management Division is a team of skilled professionals trained to handle your property as if it were their own.  Keeping our properties occupied with qualified tenants, in addition to maintaining low management and maintenance costs, and performing periodic written inspections have made us one of the best residential management companies in the Greater Orlando Area.
How we manage property:
Advertising: We will list your property on MLS for hundreds of agents in the area to see and help us find tenants to keep your property leased. We also will list the property in the local paper (Orlando Sentinel) and place signs at the property for those that may be passing by. As well as several daily website listings.
Screening: All employment, previous rental references and character references are verified. We have learned through experience that it's worth waiting for a good tenant.
Inspections: Quarterly, inspections are performed for your property and a copy provided to you if requested. Monthly drive by inspections and quarterly in-home inspections are performed on each property. We keep these on file to avoid security deposit discrepancies.
Book Keeping: We do tough-but-fair rent collection each month and immediately process your rental proceeds. Statements are provided to you monthly, upon request. Our tax-deductible fees are charged only when your property is occupied.
Maintenance: Qualified licensed and insured subcontractors are ready and able to take care of repairs. We have lots of reasonably priced handy men as well as licensed and insured subcontractors. We inspect all repair work to insure that it is performed properly and professionally.
Lease Renewals: We pay attention to your tenants needs during their tenancy, which promotes the probability of renewals. This keeps your maintenance costs low. There is $250 charge for renewals.
Our Fees: 85% of one full month rent – Leasing commission (deducted from move in funds collected from tenant) 10% of monthly rent management commission (management commissions are not assessed while the property is vacant). 100% of one full month rent with leasing agreement for just securing a tenant only. Negotiable if multiple units are considered. All new tenants require a $50.00 application fee.
24 Hour Availability: We provide 7 day a week emergency access to tenants.
Thinking of Selling? We will provide a Free market analysis upon request. As experienced property management professionals, we can help you eliminate headaches, save money and get the most from your investment. Plus we can help you save time, money and aggravation, while freeing you up to do something YOU want to do!
Our staff is anxious to answer any further questions you may have. Our property managers can be reached throughout the day and evening to speak with you about your property. Call now and begin enjoying worry free investment property ownership today.
407-275-7085